6 Strategies to Minimize the Cost of Poor Quality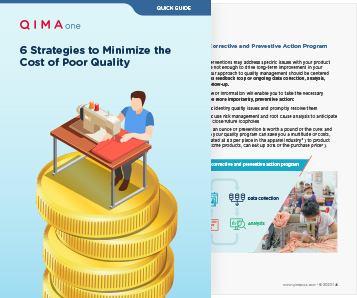 Although few businesses today need convincing that product quality is a crucial factor for success, ensuring consistent quality in today's complex and easily disrupted supply chains can often feel like an uphill battle. Therefore, it comes as no surprise that effective quality improvement programs translate to higher margins, better customer satisfaction and stronger brand loyalty.
This guide offers six strategies to minimize the cost of poor quality and improve the effectiveness of your quality program thanks to digital technologies.